If you are someone who is looking to step into the world of divine yoga, this piece of article is for you. Once you have made the decision, the only thing left is to select the right yoga retreat for yourself. Remember, choosing a yoga retreat is not only about the ambience, and location, but is as much about the yoga trainers as it is about the vibe of the retreat centre.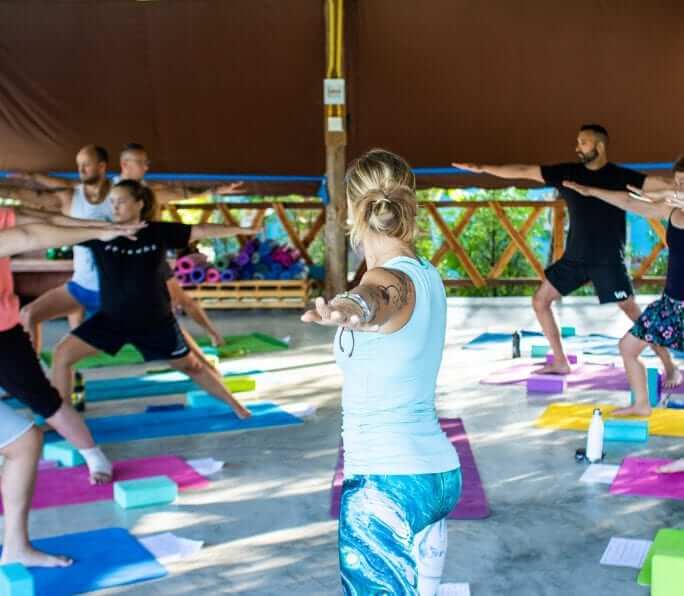 However, the challenge remains intact when you start looking for a suitable yoga retreat for yourself. Try Googling for the same. You will be amazed to see the number of yoga retreats that claim to be the best in the market – which brings you to another challenge.
Which yoga retreat you should choose?
Here, we are going to share with you a guide on choosing the best yoga retreat for yourself. There are many factors that determine whether the yoga retreat is suitable for you or not. In the upcoming sections, we will share with you all these determining factors one by one.
Know your budget
Different yoga retreats cost different. The first thing to do here is to determine what is your budget. Deciding your budget will automatically apply a filter which will help you prepare the list with the shortlisted options in your budget. At Muay Thai Battle Conquer, you will find several different yoga retreat packages in Thailand.
Pick out the location you want to go for a yoga retreat
Another determining factor that will help you select the right yoga retreat for yourself is – choosing the location you wish to go for retreat. The best location to choose to learn yoga are – Thailand, India, and Bali. There are many good yoga retreats in all these location which you can choose from. This is where deciding your budget will also come in handy.
Decide the duration of your retreat
Determining the duration of your stay is another important factor to determine which yoga retreat is best for you. From 1-week, 2-week, to 12 week, you can find yoga retreat for any chosen duration, anywhere around the world. Depending on whether you are looking for weekend getaway, long stay, you can shortlist your options considering that.
What style of yoga do you want to practice?
There are several different types of yoga that you can practice. Depending on your personal choice, you can choose the type of yoga you want to practice. For instance, if you crave the detail and precision of iyengar or are looking to deepend or open yourself up with Yin, you can make your choice accordingly.
How much experience do you have in yoga?
Are you experience yoga practitioner or are a newbie? Answering this question can also help you decide which yoga retreat is best for you. There are different programs for beginners and experienced practitioners. So, when choosing the yoga retreat for yourself, make sure you consider this.
These are some of the things that you need to consider when picking the right yoga retreat. At Muay Thai Battle Conquer, we have several different packages for yoga retreat in Thailand.