Set in the very heart of Thailand, the province of Phetchabun is nestled within a river valley and surrounded by majestic mountains, lush jungle, stunning waterfalls, beautiful lakes and breathtaking national parks.
Known as the 'Switzerland of Thailand' on account of its temperate weather and mountainous setting, Phetchabun is 340km north of Thailand's capital, Bangkok, and mercifully unspoiled by mass tourism. Teeming with rich history and vibrant nature, its central location makes Phetchabun a perfect base from which to explore some of the very best of Thailand and happens to feature what is arguably the country's most spectacular temple, Wat Pha Sorn Kaew.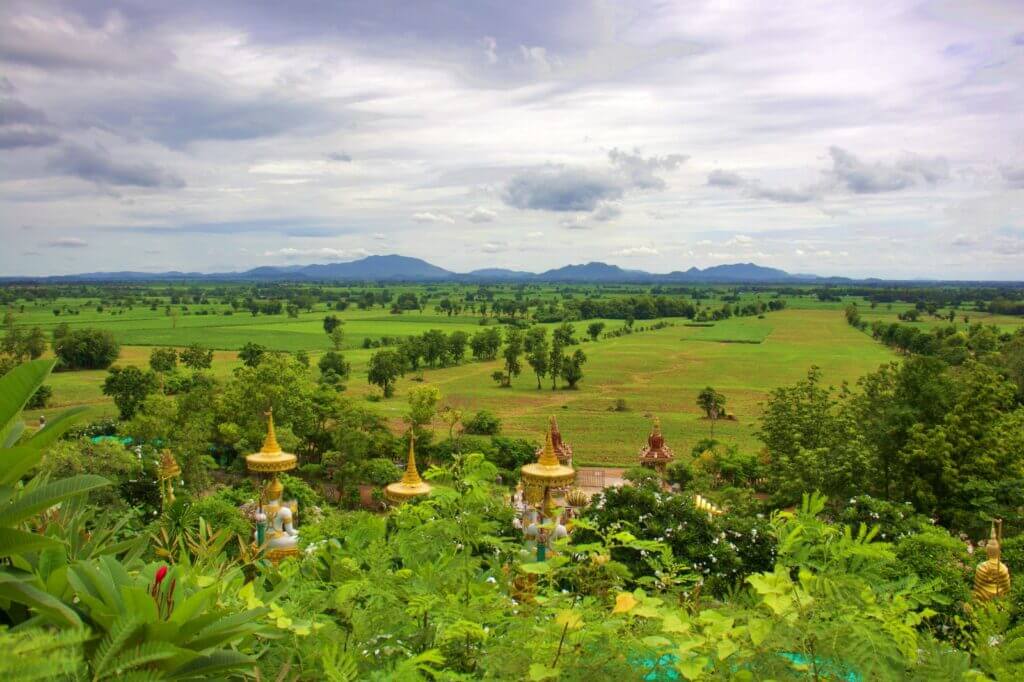 Anyone with a yearning for tranquillity and to be at one with the great outdoors will love Phetchabun. Providing welcome respite from the heat and humidity that engulfs much of Thailand all-year round, its cool, clean air and fertile land have made Phetchabun an agricultural haven. Famous for its Arabica coffee, strawberries, cabbages, sweet tamarind, and other crops, farming is in this region's DNA.
Truly a hidden gem, this incredible province is heaven on earth for backpackers, adventurers, nature lovers, history buffs, and anyone searching for a welcoming, authentic, and unforgettable Thai experience!
PLACES TO STAY IN PHETCHABUN
Battle Conquer
Located within the heart of Thailand's most productive farmland, surrounded by acres of rice fields, and set against the stunning backdrop of the Phetchabun Mountains, Battle Conquer is one of the country's very best Muay Thai and Wellness retreats.
An extension of the owners' rural family home, Battle Conquer ensures its visitors enjoy a truly authentic Thai cultural experience while working with them on their health and fitness goals. As well as Muay Thai and Western boxing, you'll find daily yoga and meditation sessions, CrossFit, swimming, as well as cultural excursions and temple visits such as Wat Thamayan (Dragon Temple) and Wat Sup Phairo (Big Buddha Temple) – there's a package suitable for everyone!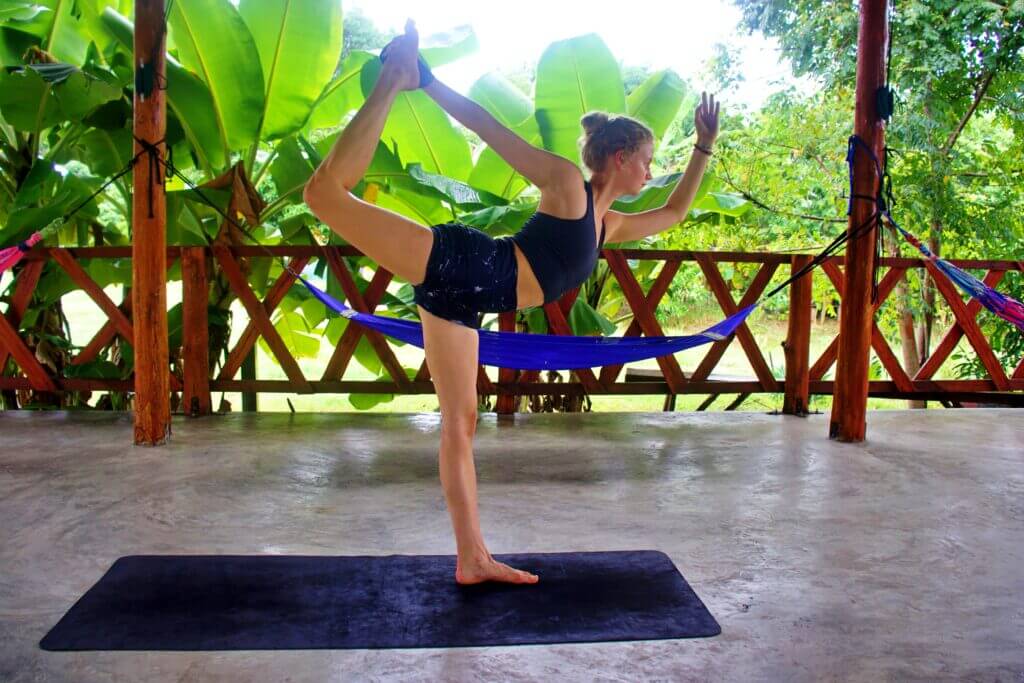 Accommodation consists of comfortable single or double rooms and purpose-built lodges, their packages include accommodation, daily meals as well as all the activities listed. Whether staying for a few days, a few weeks or months, Battle Conquer will be a truly unforgettable, potentially life-changing experience.
Papa Garden, Khao Kho
An utterly unique retreat, Papa Garden is no ordinary campsite. Located high above a lush, green valley in Khao Kho, an array of sizeable canvas rooms (calling them tents would be a disservice) is laid out in a semi-circle within landscaped gardens that overlook some of Thailand's most breathtaking scenery.
Family rooms can sleep up to six, while the others comfortably accommodate couples and a stay at Papa Garden is guaranteed to help 'recharge your batteries'. Peace, tranquillity, and 360-degree views of the surrounding terrain are all here – drift off to sleep looking up at the heavens and wake up to the rolling mist and clouds that cover the valley below, there's nowhere else quite like it.
www.papagardenkhaokoh.com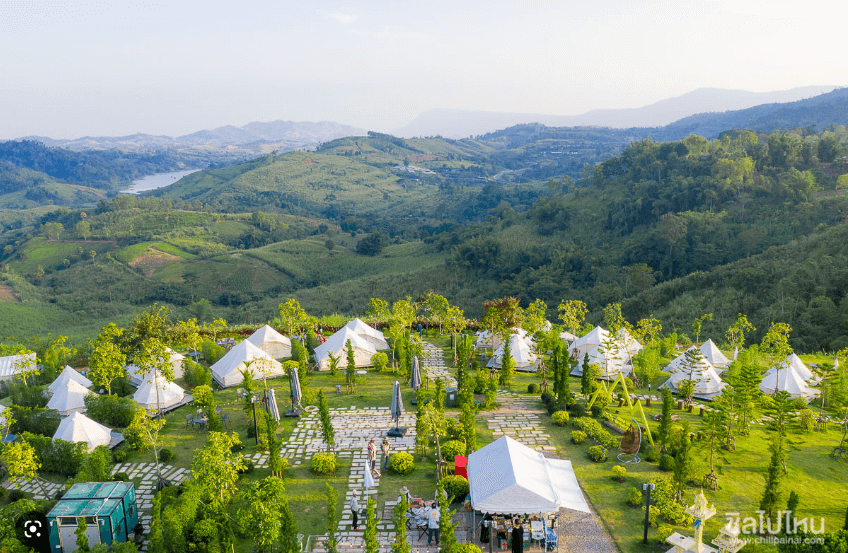 Cool Cat House
It certainly lives up to its name – this quirky boutique hotel is located close to local night markets, shops and cool bars with live music, and they're famous in the area for hosting stunning weddings. Check out their Facebook page for the photos! Prices start from 500 Baht per night and include breakfast.
https://www.facebook.com/coolcathouse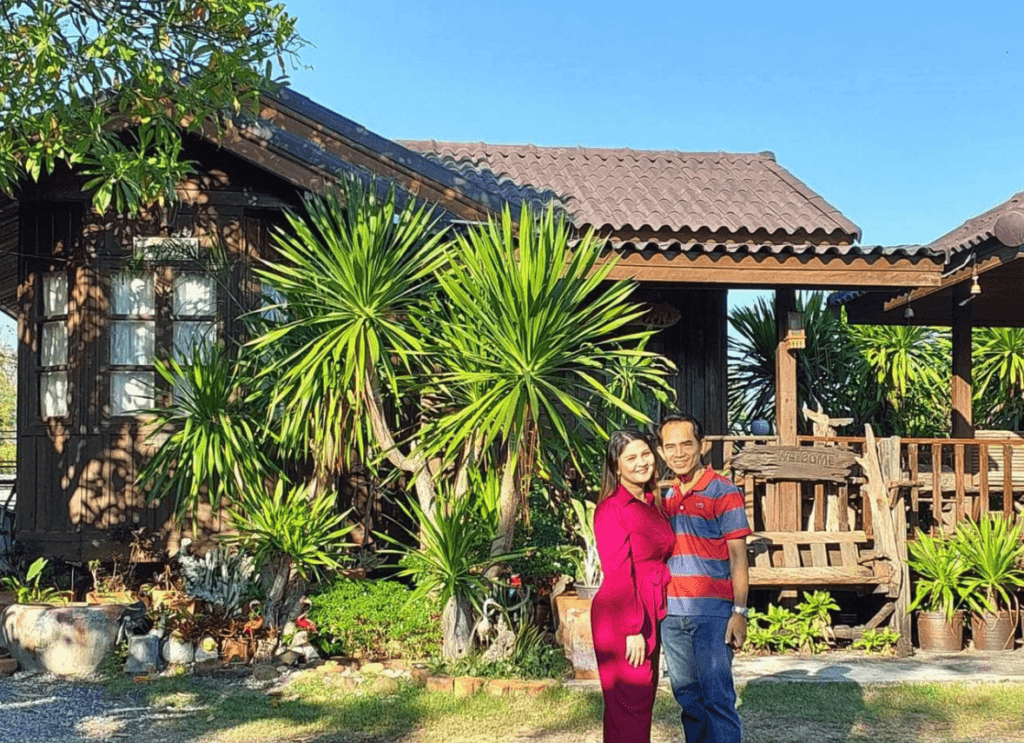 Livist Resort
Livist Resort Phetchabun is a four-star hotel featuring a restaurant, bar, a shared lounge and garden. Among the facilities at this property are a 24-hour front desk and room service, along with free WiFi throughout the property. At the hotel, the rooms come with a balcony. Complete with a private bathroom fitted with a shower and bathrobes, all guest rooms at Livist Resort Phetchabun have a flat-screen TV and air conditioning, and some rooms also feature a seating area. All rooms will provide guests with a fridge and the accommodation offers a terrace. Khao Kho is 29km from Livist Resort, while Lom Sak is 42km from the property. Prices start from $41 USD per night.
https://livist-resort-phetchabun.booked.net/
Klang Muang River Home
If you're looking for a hotel with a keen budget, this one starts from just $19 USD per night, it's 500m from Phetchabun Bus Terminal and very close to local restaurants. The property has a boutique style with pretty gardens, all rooms have AC and WiFi, plus free parking. It's 800m away from one of the local landmarks and its namesake, Pasak River. Rooms feature a TV, refrigerator and wardrobe, while hot shower facilities are included in the en suite bathrooms.
https://goo.gl/maps/EBGG6VcFF3fMV9EL8
THINGS TO DO IN PHETCHABUN
Khoa Kho
Forming part of the famous Phetchabun Mountain Range, Khoa Kho is one of Thailand's most important national parks and there is no shortage of places to stay, with plenty of villages, resorts, and restaurants offering an abundance of true Thai hospitality.
There's no shortage of activities, either, from visits to incredible temples, beautiful waterfalls, and hiking along the peaks, to canoeing, rafting, and climbing, even archery and kart racing – there's something for everyone and it's all surrounded by the most majestic scenery. There are also military museums featuring planes, helicopters, and other equipment used in Khoa Kho when it was a seat of guerrilla warfare between 1968 and 1981 – a far cry from the all-enveloping peace and tranquillity this region offers today. https://thailand.tripcanvas.co/phetchabun/things-to-do-khao-kho/
Coral Mountain
One of Phetchabun's biggest draws for visitors is Phukhao Hin Pakarang, more widely known as Coral Mountain – a rocky mountain range that is believed to have been under the sea millions of years ago and was only discovered in 2007. Since then, it has attracted people from all over the world to explore its steep, 45-degree slopes, which rise to 1,200 meters above sea level, formed by craggy, stripey rock that looks remarkably like coral. This incredible nature reserve is home to an abundance of wildlife, rare trees, and plants and is well worth a visit.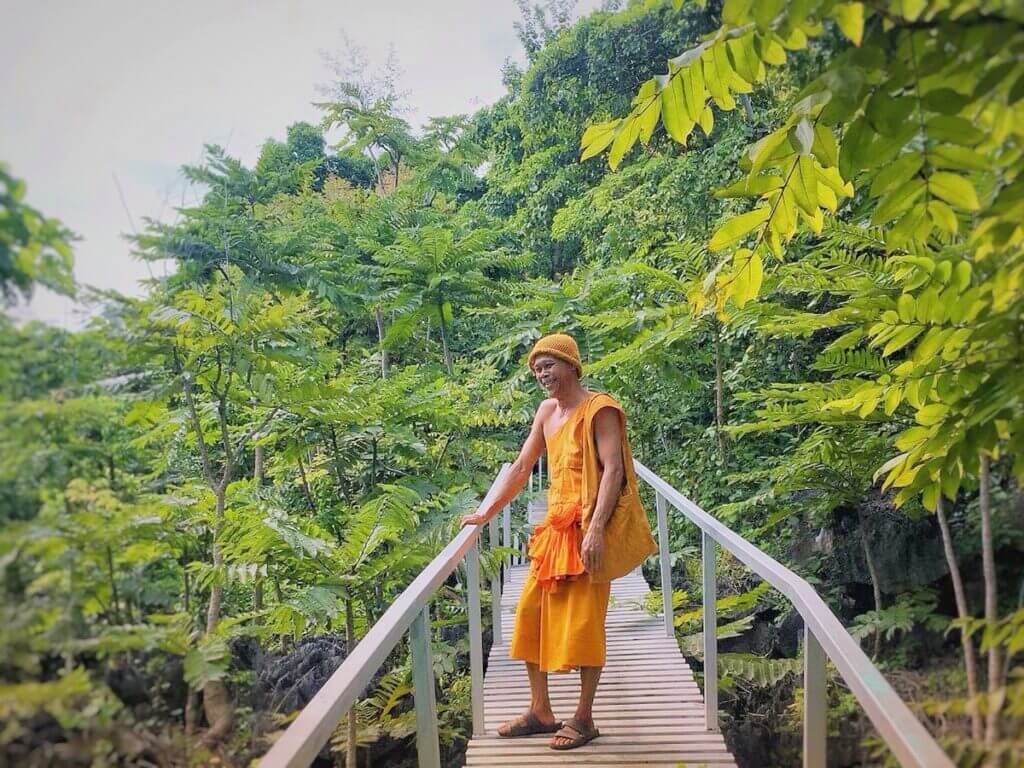 Nam Nao National Park
One of Thailand's most mind-blowing experiences, Nam Nao National Park covers a thousand square kilometers and consists of grasslands, pine woods, and jungle. It's home to hundreds of different species, including elephants, tigers, leopards, bears, jackals, porcupines, and gibbons.
The park provides shelter to 200 species of birds, such as parrots, hornbills, warblers, babblers, and Siamese firebacks, as well as 340 species of butterflies. A truly spectacular part of the world, words simply don't do it justice and a visit is essential.
Wat Pha Sorn Kaew
Wat Pha Sorn Kaew, also called Wat Phra That Pha Son Kaeo is a Buddhist monastery and temple in Khao Kho, Phetchabun. The Wat is set high up on the hilltops, some 830 meters above, with stunning views of the surrounding countryside and the nearby town of Kheam Son.
The main pagoda and surrounding buildings are adorned with over five million colorful mosaic tiles and pottery items, while its magical mountain location makes it perfect for any budding photographer or influencer to take stunning photos and fabulous selfies.
In total, there are five sitting Buddha statues all beautifully sculptured and the whole area is breathtaking and well worth the journey. Battle Conquer can arrange trips to Wat Pha Sorn Kaew on request.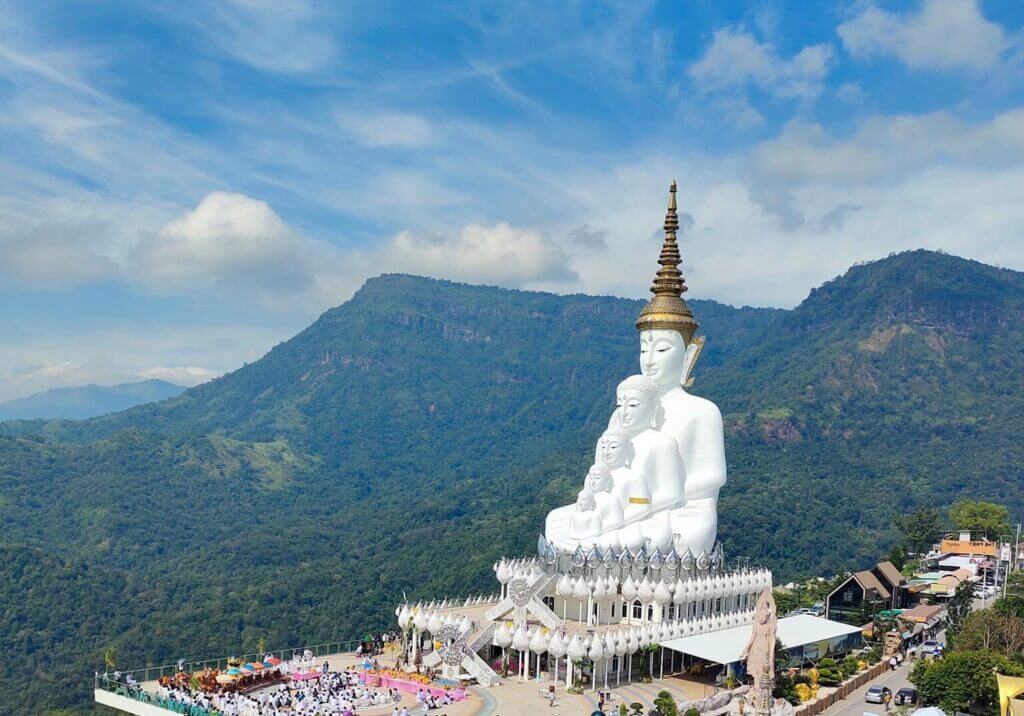 Thung Salaeng Luang National Park
If camping is your thing, then try Thung Salaeng Luang National Park – the camp site at the visitor centre has sweeping views over the savannas offering visitors the chance to take in the early morning mists that lie heavy within the landscape. Unique to this area is Tham Phra Wang Daeng, the longest cave in Thailand!
Places to camp include the 'Nong Mae Na' main area located on the east side of the park, famous for the open landscape and morning mists, as well as Rope Bridge Campsite situated on the northern edge next to Khek River in Nakhon Thai.
Sub Chomphu Aboretum
We're giving away all the local secrets here to this unfamiliar part of Thailand by introducing tourists to this Waterfall and Water Slide Park, both part of Battle Conquer's tours and day trips.
Waterfall
The jungle trail to the waterfall certainly requires a guide to show you the best route, It's beautiful, not too challenging and you'll see large 100-year-old trees surrounding three crystal clear rock pools, where you can take a dip to cool off. Please be respectful of the area, as many locals do go there to pray. The ideal time to visit the waterfall is during the wet season.
Waterslide Park
A waterslide park with a jungle vibe! There are many slides to choose from that sweep down into two man made lagoons, they're super fast and not for the faint-hearted but adrenalin junkies will love them. For others there is a bouncy castle-style slide that's safe and heaps of fun. You'll find restaurants serving delicious Thai food and super tasty fried chicken, and there are many shaded areas to sit and enjoy your food.
Google Maps
https://goo.gl/maps/KgEkyiem4oQ9kwd1A
Visit Smo Thot Town – Bueng Sam Phan District
Nearby to Battle Conquer, Smo Thot town has plenty of cool places to eat and you can tour the morning and night markets, which are great fun – vibrant and busy with loads of incredible street food, too. You'll find the town on the way to Phetchabun City when travelling to and from various Thailand hot spots such as Bangkok, Chaing Mai, Loas and Pattaya. Petchabun City really is in the epicentre and well worth exploring if you're thinking of touring across Thailand.
Wat Sup Phairo (Big Buddha Temple)
Not to be missed, this enormous white Buddha statue is set into the mountainside and surrounded by many large Buddhas and animal stutues, such as rams, tigers and the Naga. Everything is surrounded by foliage and green mountains that are unique to this part of Thailand. Top Tip: take your camera, the views there are amazing.
Google Maps
https://goo.gl/maps/P6h7oqNhnvNCAu8V7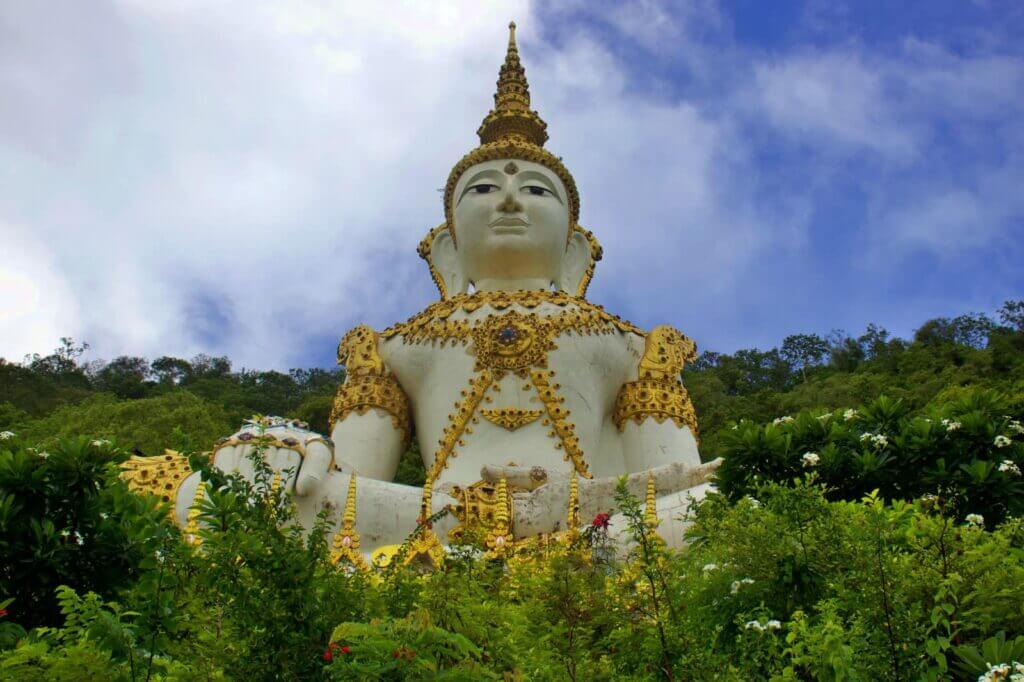 Wat Thamayan (Dragon Temple)
Unknown to most foreign travelers and another hidden gem, this temple features two beautifully carved and painted dragons that spray jets of water across from one another, as well as stunning gold Buddha statues that festoon the courtyard. The local name for dragon is 'Naga' and (we've heard from Buddhist monks in the area) they come with a very special mythical tale. It's said that Naga was a serpent, or creature, who so wanted to be a monk that he changed himself to human form.
However, during meditation, he could not keep his human form and transformed back to Naga. On transforming back into his snake-like form he scared the people so much he had to return to the water (a very strong sentiment being The Mekong River in Isaan). You'll sometimes see him represented with seven heads; the fable continues that because of his deep love for Buddha, Naga grew the seven heads in order to protect Buddha from the rainstorm while He was meditating.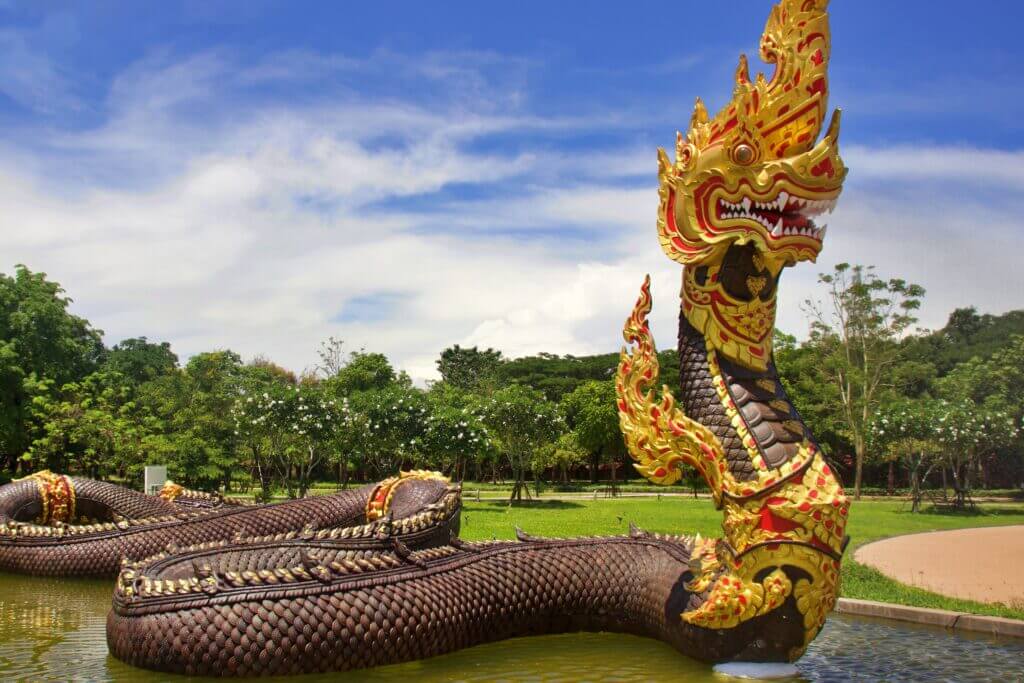 Places to Eat
Noi's Café
Offering traditional, delicious and nutritious home-cooked fare and catering for vegetarian and vegan guests, Noi's Café is located at the Muay Thai Battle Conquer camp but is open for breakfast, lunch and dinner for anyone who'd like to pass by.
Sucre Café
Thailand is famous for its markets and this café overlooks the main ones in Smo Thot. This 'sweet' café serves up a good mixture of Thai and western dishes and makes the best coffee. Check out the photos on the Google Maps listing.
Google Maps
https://goo.gl/maps/BoqhixGA5jJ2ZPCWA
Rai Song Rao Kitchen
When it comes to views, this restaurant really does top the list! Overlooking the Phetchabun Mountains it serves up local dishes that consistently receive rave reviews. It may be a bit on the pricey side compared to other eateries in the area but with its stunning location and cool interior, it's well worth checking out.
Google Maps
https://goo.gl/maps/aT5K11FkZyPAFfPk8
Green Field Farm Bistro
Farm fresh food with an eastern promise, this bistro offers a cozy atmosphere with Asian dishes as well as local Thai cuisine and some interesting takes on Western meals. You can take a stroll through the farm to walk off their delicious desserts, too!